P.F.P.E Inspection
CERTEX Renewables offers complete management of all of your personal protection equipment (PPE) and personal fall protection equipment (PFPE) for which we have specialized workshops and stores.
Our skilled and competent inspectors take care of the daily examination of your equipment. All certification records are kept securely and available for you online. Our inspectors have been trained by manufactures of PFPE & PPE as well as the industry leading inspection authority.
Rope Access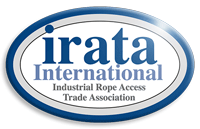 Our Rope Access Division is accredited by IRATA, the International Rope Access Trade Association.
Fall Arrest
We have an extensive range of height safety (fall arrest) equipment from world leading brands such as Skylotec and our own brand Powertex. We offer the following products: PPE kits, lanyards and safety ropes, safety harnesses and belts, fall arrest blocks, rescue/emergency evacuation, anchor point, carabiners, safety helmets
and other accessories. Contact one of our local offices for purchasing products.
How can we help?
Send us a message and we will get back to you as soon as possible.