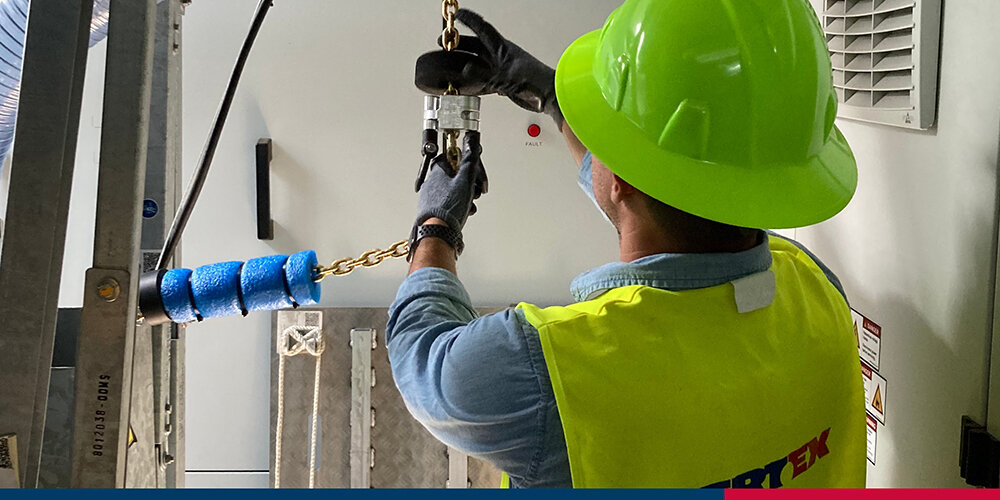 The CTX Tandem tool is designed and developed by CERTEX Renewables' team in Denmark. The Tandem tool allows you to lift several separate loads with the same chain hoist, using the hoist chain as daisy chain. The Tandem tool weighs only 1 kg and has a lifting capacity of 2 x 270 kg. It is also ASME, and CE approved.
If you need to lift many loads, you can easily add more Tandem tools to the same chain and thus lift more efficiently. Note, however, that the lifting capacity of the hoist must not be exceeded.
The Tandem tool is already used by several of our customers in the Renewables industry, but it can also be used in all contexts where loads must be lifted by a chain hoist.
This is how the Tandem tool works
The Tandem tool is designed to interlock with the chain of the hoist. It is recommended to use the hoist's original mechanical or electrical height stop.
How it works:
Attach Tandem Tool
Attach lifting accessory (Optional)
Attach tool bag/Item
Raise the chain
Start again with step 1 if you want to add more Tandem tools to the same chain.